Plano, TX AC Repair Company
Plano can get hot during the summer months, and when that happens, it becomes nearly impossible to cope without a working air conditioner. Rowlett Air will work to solve your AC problems and get you on your way to a cool and happy summer. We know all about AC repair and the common problems and troublesome components associated with your air conditioning unit. The amount of AC repairs that are required in Plano is massive The unit just gets overworked because the heat never ends. All of our technicians are trained and capable, making it quick and easy to get the necessary repairs out of the way so you can get on with your day, at a price that is within your budget.
We love Plano and have serviced air conditioners there for years. The biggest problem we run into is that your home was built with an inadequate air conditioner mean for a much smaller home. This why we are in Plano so often. The houses there are getting older, and since they are not meant for a house your size, they start to break down and then you're stuck in the house without a/c. We don't want you to be in that position that is why most of the time we can get out to your house same day. So when it gets too hot to handle, you've got to have a working air conditioning unit.
Plano Air Conditioning Repair
A good, solid air conditioning repair company will have experience and know-how to fix common problems as well as special issues associated with your AC unit. The most common components can be easily fixed or replaced by a qualified technician from an AC repair company since we are right by Plano, Rowlett Air should be the first company you call with all your problems or AC-related questions. We offer diverse financing options and lifetime warranties, are available to those who qualify. Payments can be as low as $75.
For all of your air conditioning repair needs, please call Rowlett Air right away. It's important for us to evaluate the overall condition and age of your AC unit before we proceed with the work, and well perform this service quickly, and with a smile. We take the stress and complication out of getting your air conditioning fixed. We are a very reputable air conditioning repair company, with an A+ BBB rating. Our company can take the guesswork out of what needs to get done so the unit function correctly?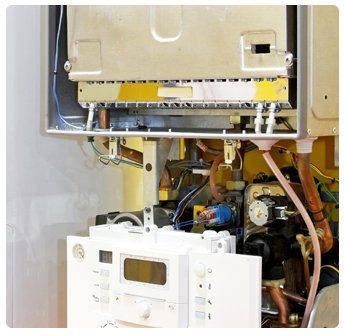 We can fix any brand and any style of HVAC, and we charge a fair price for parts and labor, ensuring you will be satisfied with our finished work. We hope you'll spread the word to others about our great service, and we trust that you'll call us back if you experience any further issues with your AC unit. We are the best air conditioning repair company in Plano, and we want satisfied customers. Let us show you what we can do for you. Here's how our HVAC repair services work in five simple steps that are quite easy to follow:
Step #1: Get in touch for a free estimate and preliminary consultation.
Our long term professional and a personal relationship begin with a phone call, visit, or an email. As an HVAC repair company, you never get a second chance to make the right first impression with your honest and fair estimate work.
Step #2: We do our work quickly, efficiently, and silently.
You awarded us with your trust to show you how the things have been done the right way in this industry. Before you even know it your device is up and running at its finest, and our technicians are already on their way to the next challenge.
Step #3: We call back just to make sure you're fully satisfied.
We want to show you that we care for real. We aren't after your money, but rather an honest and mutually respectful relationship. Our customers strongly appreciate when we give them a call or send an email to express our gratitude for an opportunity to demonstrate our skills and experience.
Step #4: We keep an eye on your devices.
We don't consider for our work to be done when we receive your payment. The key to the successful and long lifespan of your devices is in the proper and regular maintenance. We want to make sure that everything is working just fine as expected thanks to our maintenance services.
Step #5: Your positive feedback and recommendations are our biggest reward.
We never ask, but we are waiting impatiently for your feedback. Every new call and repair work request, which comes as a result of your personal recommendation, are the biggest reward we could possibly wish for.
When you treat and respect your work as an art they what you get as a result are lots of smiley faces and many years in successful service. We have been in this business since 1989 and yet we treat every new call and new repair as if it is our very first one. We haven't lost our enthusiasm and we are still eager to face new challenges. Our customers are the reason we have managed to stay this long in business. In return, we always make sure that we award our clients' trust with the flawless work. When it comes to our customers we always go above and beyond with our repair and maintenance work. The secret to our success is our approach to your AC units as the hearts and souls of your home, rather than the simple machines that need to be repaired and maintained from time to time. We witness and follow both personal and professional development and growth of our clients. You made us feel proud and privileged by awarding us with your trust. We are grateful and we are impatiently waiting for your next call and recommendation.